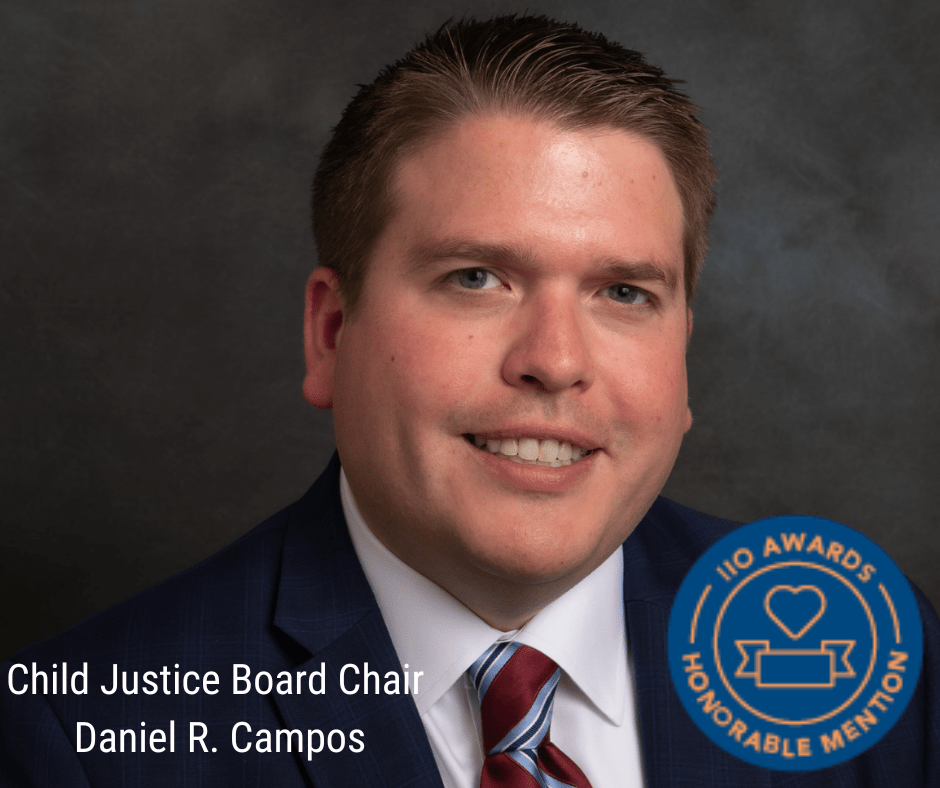 CJI Board Chair Daniel Campos Honored For Charitable Work With Child Justice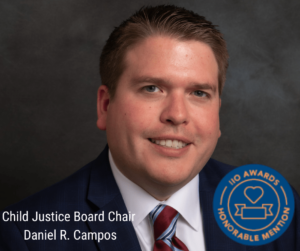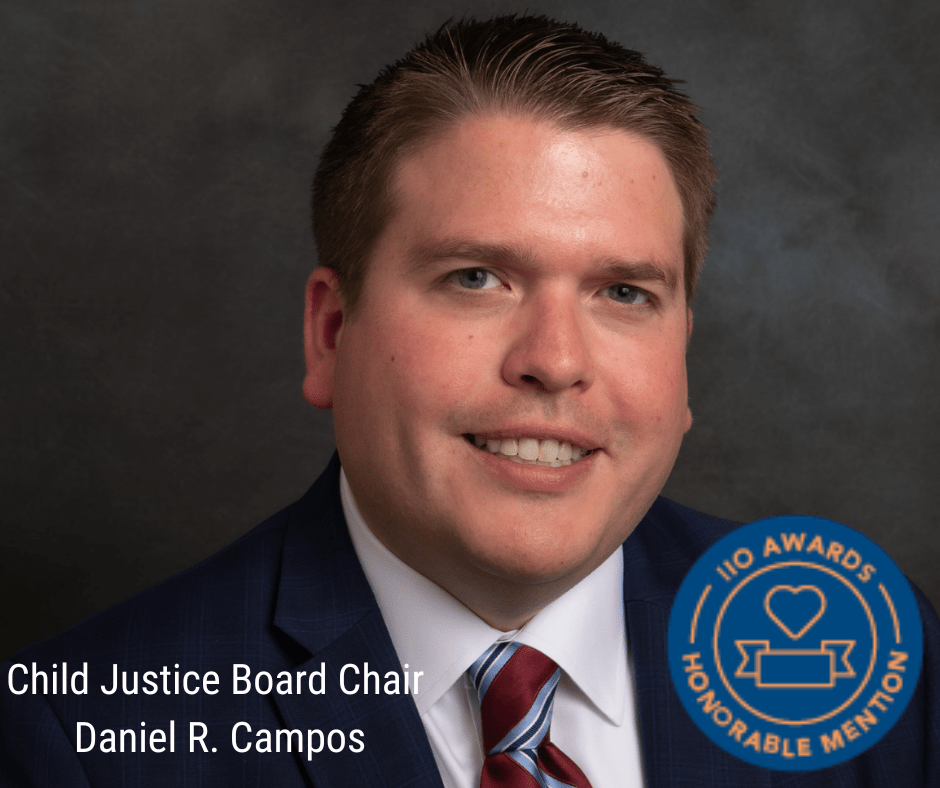 Daniel R. Campos,
MBA, CRPC®, President and Financial Advisor at Campos Financial Group in Rockville, MD, received Honorable Mention in the 16th Annual Invest in Others Awards for his philanthropic contributions to Child Justice, Inc. The Invest in Others Awards recognizes the charitable work of financial advisors in communities across the country and around the world. Daniel joined Child Justice's Board of Directors at the end of 2013. He currently serves as Chair of the Board, having previously served as Vice Chair. Daniel has offered a meaningful contribution to every aspect of Child Justice as it has grown from its infancy on a shoestring budget with a single employee to a full-fledged non-profit law firm with 12 full-time employees and a network of volunteer attorneys and corporate law firms in the DC Metropolitan area. Eileen King, Executive Director for Child Justice says, "Through his dedication, Daniel fully embodies our mission of protecting children, providing support and promoting change." The Invest in Others Awards will be presented on September 29th in Boston in the following categories: Catalyst, Community Service, Emerging Impact, Lifetime Achievement & Volunteer of the Year. About Child Justice Child Justice, Inc. is a 501(c)(3) non-profit organization in Silver Spring, Maryland with offices in Rockville and Columbia, Maryland. Child Justice provides pro bono legal services for non-offending parents to protect children who have been exposed to family violence, physical/sexual abuse, substance addictions or neglect. Our mission is protecting children, providing support, and promoting change. Our vision is a future in which every child's right to safety, dignity and self-hood in a nurturing family is honored and protected. For more information, visit
child-justice.org
or follow Child Justice on
Facebook
,
LinkedIn
,
Instagram
and
Twitter
. About the Invest in Others Charitable Foundation Invest in Others serves communities in need by providing critical support for nonprofit organizations. They channel the philanthropy and volunteerism of the finance industry into vulnerable communities and under-resourced causes. For more information, visit
investinothers.org
or follow Invest in Others on
Twitter
,
LinkedIn
, and
Facebook
.