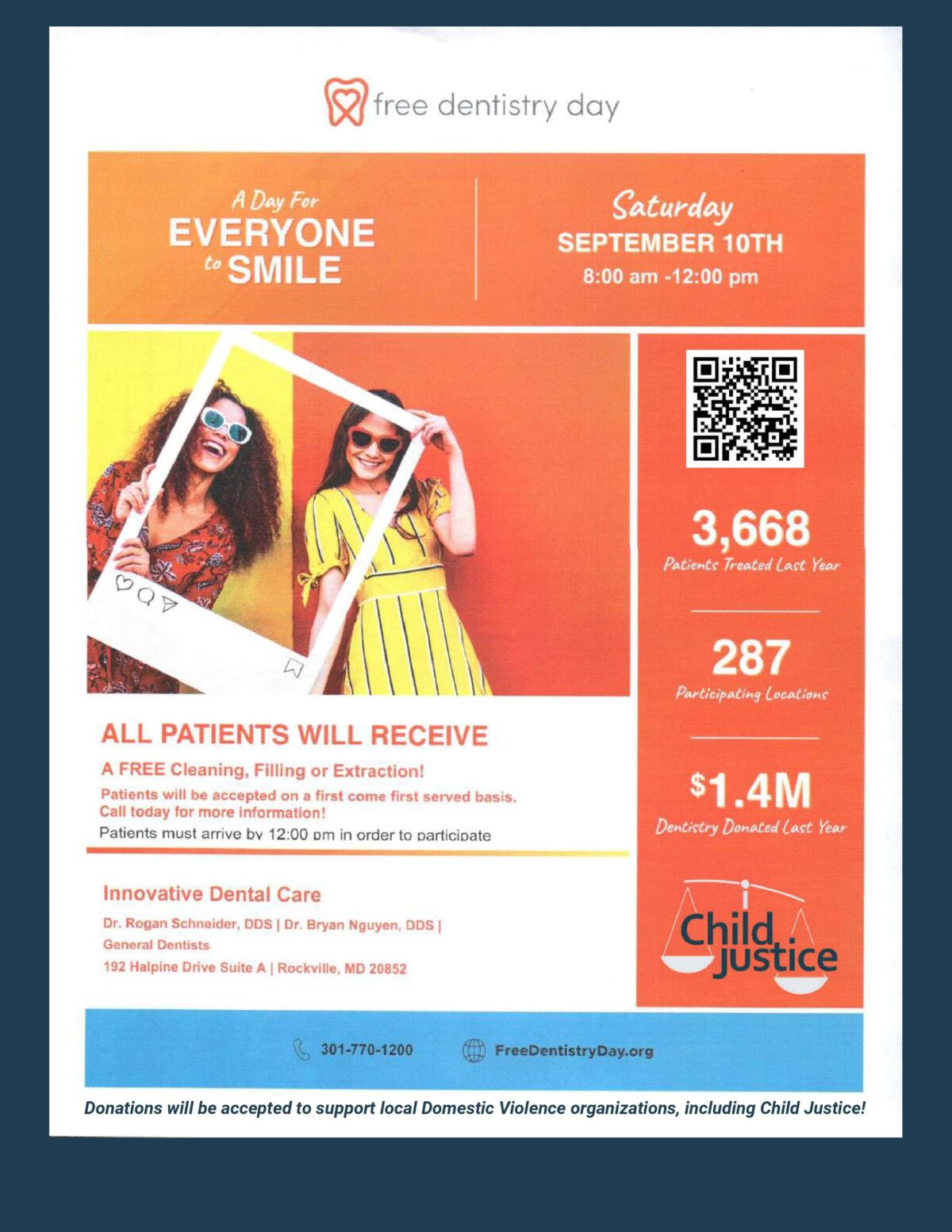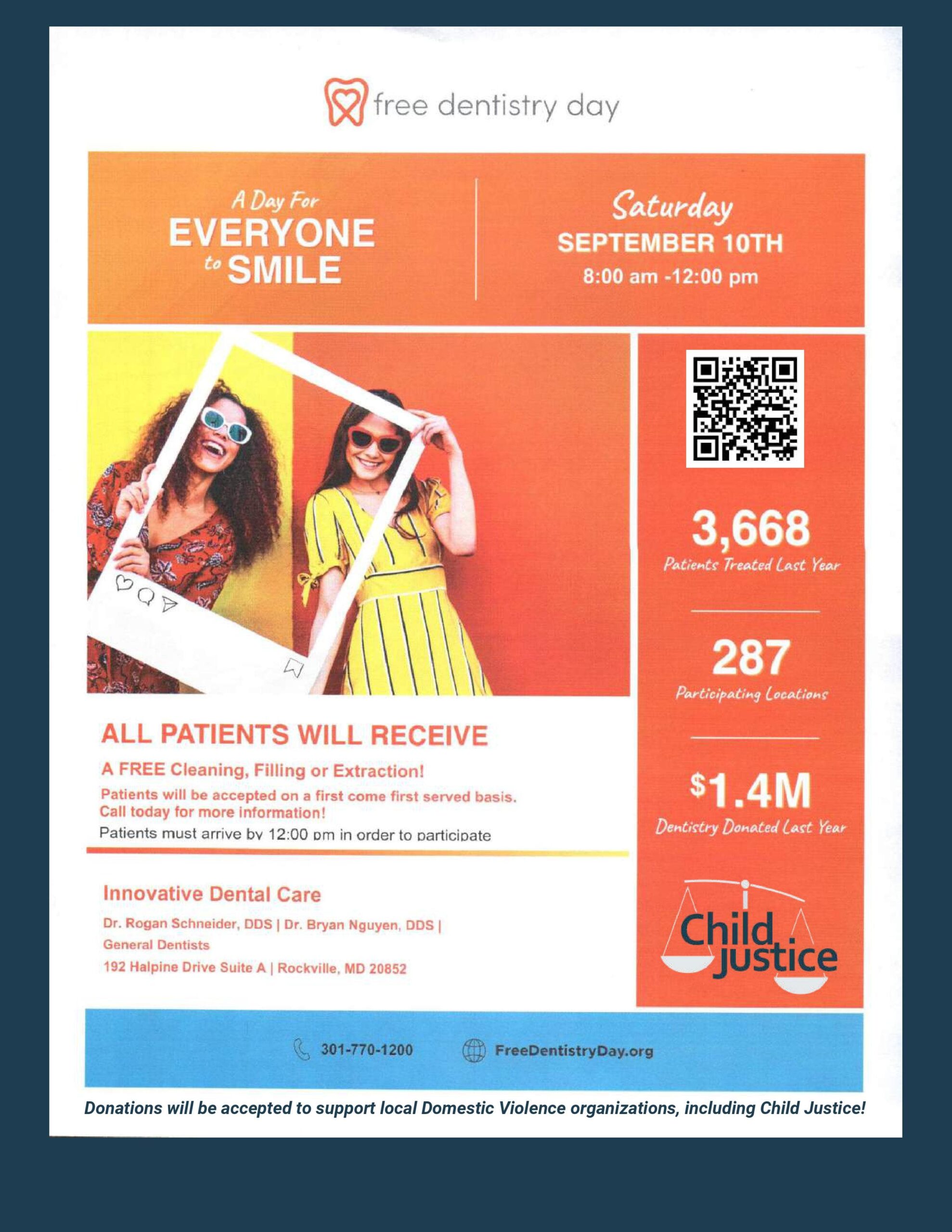 Free Dentistry Day Is Coming September 10
Saturday, September 10th is Free Dentistry Day, a day dedicated to providing access to free dentistry across the nation. Thousands of dentists across the United States come together in an effort to give back to the communities they serve, by providing residents with easily accessible, high-quality dental care for free. Those interested in receiving select Free Dentistry Day services simply show up to a participating dental office! The doctor(s) and their team will take care of the rest, leaving you with a healthier, happier smile. To find a participating dentist near you, please visit:
www.freedentistryday.org
. Our friends at
Innovative Dental Care
in Rockville, MD will be collecting donations for local domestic violence organizations, including Child Justice. Help spread the word!
---