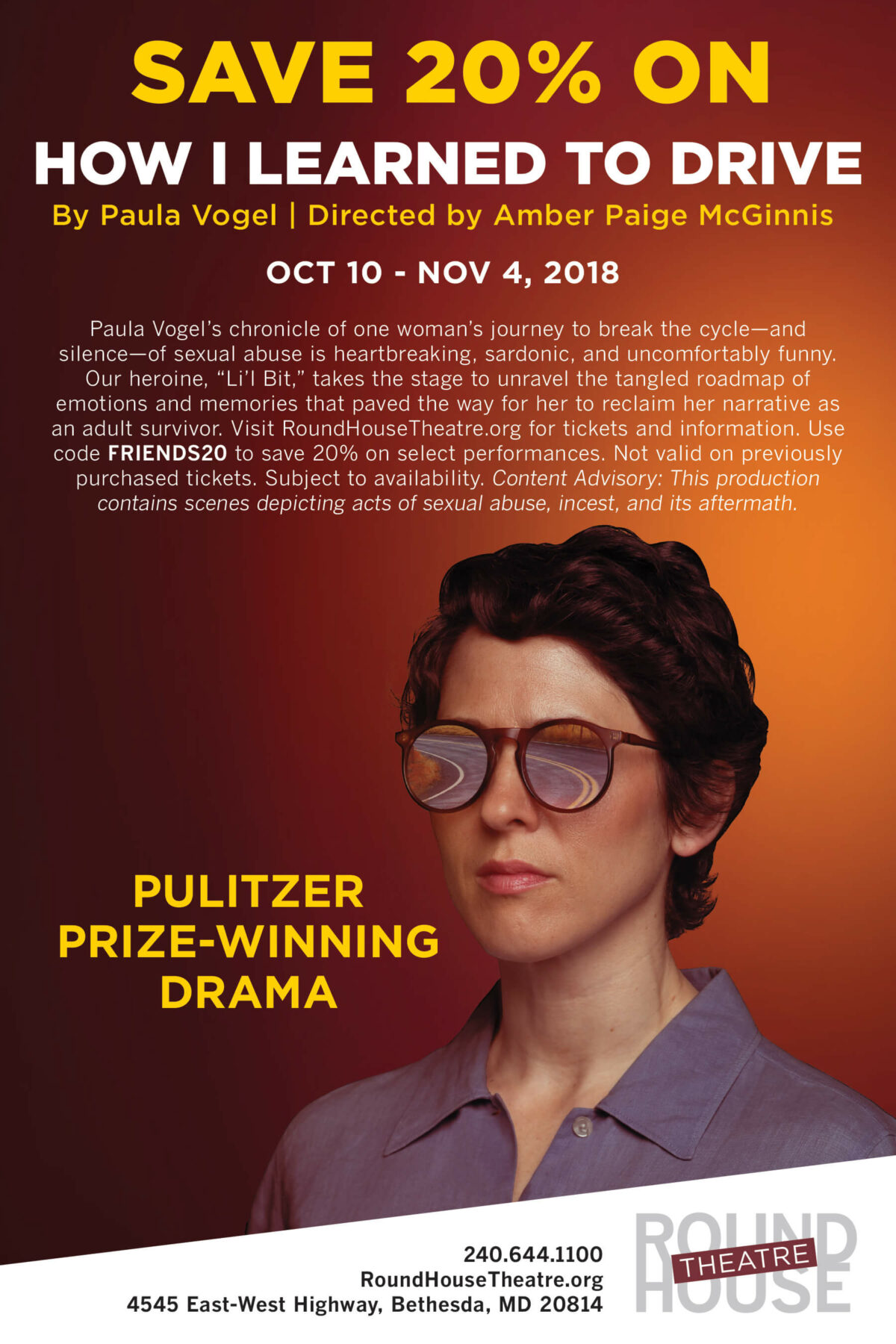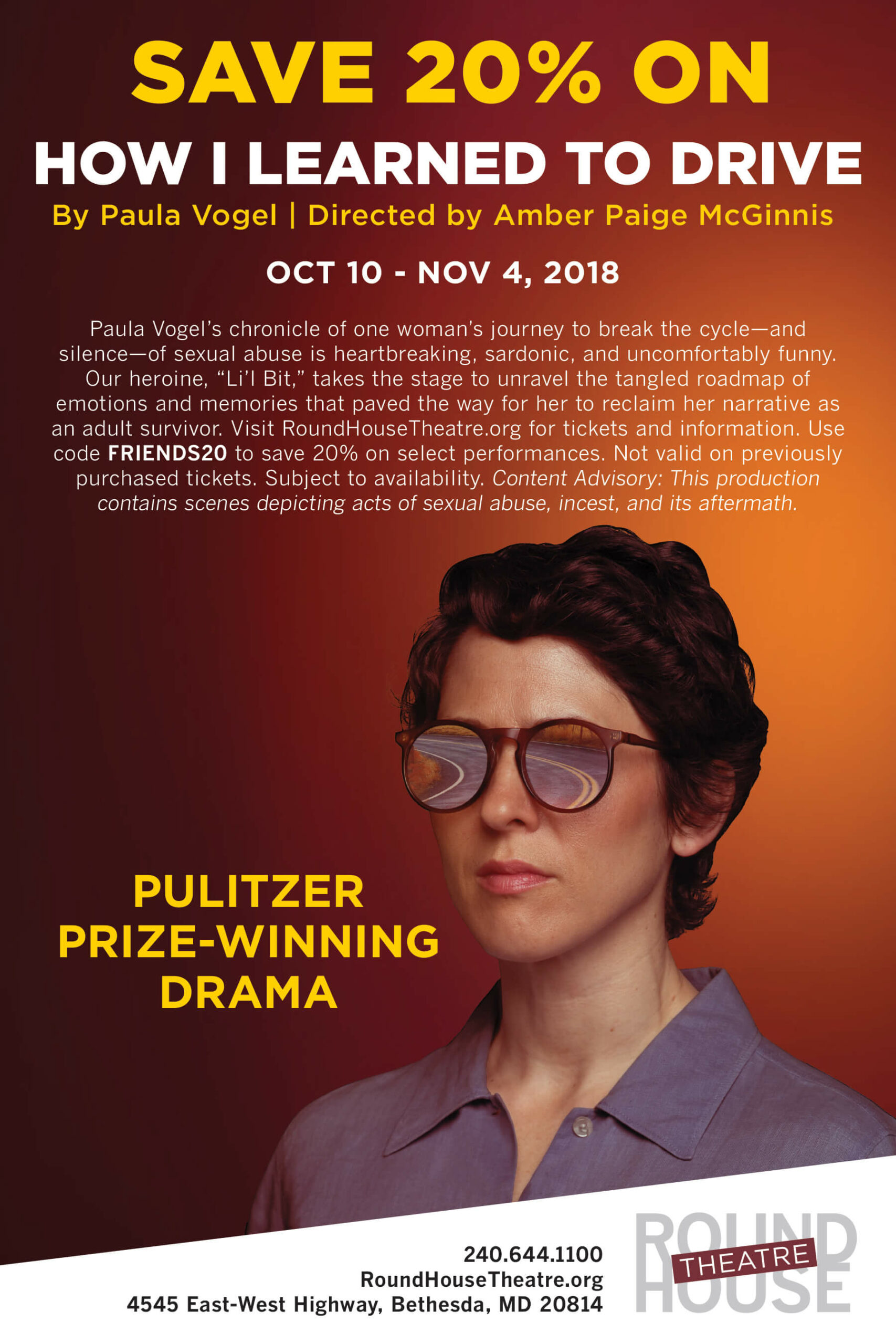 Child Justice's Supports Round House Theatre's 'How I Learned To Drive'
There is little we love more at Child Justice, Inc. than getting involved with members of our community, particularly those who are advancing social justice or change for the betterment of all. We're excited to be supporting and attending Round House Theatre's production of "How I Learned To Drive," opening to the public on October 10, 2018. "A lovely, harrowing guide to the crippling persistence of one woman's memories," according to the New York Times, this play is guaranteed to be one of the highlights of the season and we can't wait to see you there!
To purchase your tickets to the show, please click here. Enjoy special discounted pricing and take 20% off your tickets by entering the code "FRIENDS20" upon check out. For more detailed information about the show, please read below for a description from the organizer's website.
---
"Paula Vogel's chronicle of one woman's journey to break the cycle—and silence—of sexual abuse is a heartbreaking, sardonic, and uncomfortably funny exploration of the complicated relationships between victims, offenders, and enablers. Li'l Bit's "education" at the hands of her Uncle Peck began when she was just 11 years old. As an adult survivor, she takes the stage to unravel the tangled roadmap of emotions and memories that paved the way for her to reclaim her narrative. Amber Paige McGinnis makes her Round House directorial debut with one of the most resonantly powerful plays in the modern American canon, with a message that is still all too relevant in this pivotal #MeToo moment in our history. Content Advisory: This production contains scenes depicting acts of sexual abuse, incest, and its aftermath."
---